A to z option trading colac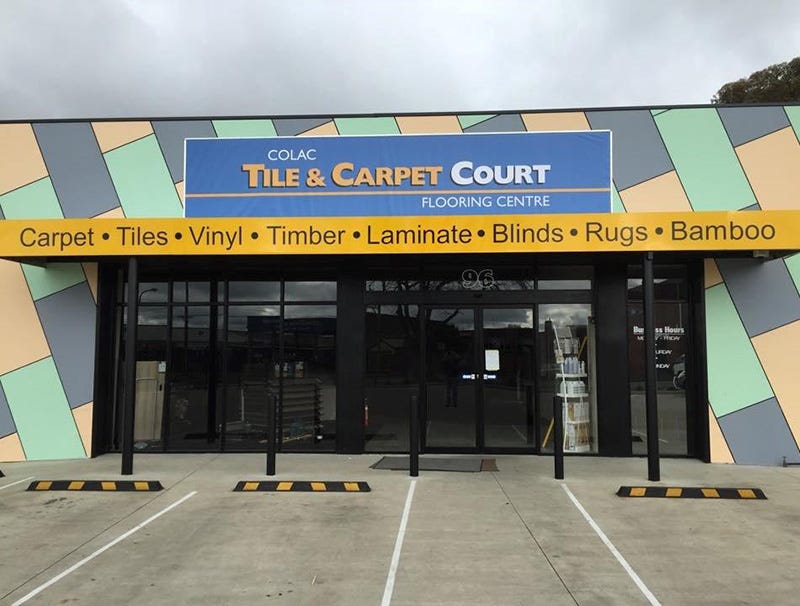 Museums Victoria supports and encourages public access to our collection by offering image downloads for reuse. Images marked with a Creative Commons CC license may be downloaded and reused in accordance with the conditions of the relevant CC license. The company that later became known was Cole's Motors was founded by Charles Henry Cole , who began making agricultural implements in the small hamlet of Warrion, about 20 kilometres north of Colac, in South Western Victoria, around After serving an apprenticeship with an engineering business in Colac, Charles Cole used his first-hand knowledge of local farming to develop improved implements specifically suited to the needs of growing onions, peas and potatoes in the rich volcanic soils surrounding Lake Colac and Lake Corangamite.
Amongst the first products he produced were small single-wheeled 2 and 3-row hand seed-drills for sowing onion seed and similar-sized hoes for cleaning weeds from between the rows of onion crops.
In , a branch railway opened from Colac to Alvie and the town became a business service town with three trains a day carrying out produce such as potatoes, onions and dairy products from farms in the surrounding countryside.
Steel for Cole's Implement Works was received by rail and the trains also bought reps and travelling salesmen to the district.
Around the same time C. Cole opened a branch in Colac, which later traded as Cole's Motors, selling primarily motor cars and tractors. Following the demise of Rugby motor car production, C. Cole began selling Willy 77 motor cars in , then in the following year switched to products of The Rootes Group and Chrysler-Dodge, thus maintaining a mix of leading British and American motor vehicle brands.
The company also sold Triumph and Harley Davidson motorcycles for a period in the early s, and later began selling tractors, specialising primarily in the David Brown and John Deere products, although Fordson-Ferguson tractors were also sold for a period around During the late s Charles Cole's two sons joined the business.
Cole closed the Alvie branch of the business and concentrated all the company's activities at Murray Street, Colac, trading as Cole's Motors, although the official company name remained C. The business was organised into three departments: Tractors, Motor Cars and Engineering, with about 30 people employed in total at the peak. During the Second World War, the supply of motor vehicles and tractors was extremely limited, but the firm kept going on repairs and servicing and its manufacturing activities.
During the post Second World War years, the company continued to develop new and improved implements, working closely with local farmers and forming collaborations with larger city-based manufacturers.
In the early s Cole's Motors developed a range of attachments for the British-built Allen Oxford self-propelled motor scythe - such as jingle harrows, potato hillers, and inter-row cultivators with interchangeable blades - that were marketed through Scott Bonnar Australia Pty Ltd, Australian distributors for Allen-Oxford products.
Sales were achieved throughout Australia, with export orders being received from places such as Cyprus, Lebanon, the New Guinea highlands, and later China. Rigged as a 2 masted schooner and equiped with a compounded engine producing nhp.
Not long after arrival upon Australian shores she was fitted at Mort's Dock Sydney with passenger accomodation. Ran the Melbourne - Sydney - Newcastle route. Was known to have run to Fremantle with the 'goldrush' transport demand in In her latter years she was downgraded to cargo only status. Oscillating engine producing horsepower. Built and operated as a blockade runner in the southern states of America during their civil war.
Later bought by the Parker family in who operated her on the Melbourne-Geelong run. May she was sold to the New Zealand Government. Of 2 decks and powered by a compounded engine producing horsepower. As a passenger vessel, she serviced the Hobart - Sydney run, also taking in the Melbourne - Hobart service on occassion. Properly hulked at Port Adelaide. July acquired by Anton Schlink and registered at Port Adelaide. July owned by this concern for Tasmanian and Victorian port trades.
Known to have incurred losses for this concern during a strike in February Steel single screw steamship, built at Grangemouth, as the Antilla. As the Antilla , she ran for some years in the West Indies fruit trade before being badly damaged by fire. Reconditioned, registered at Melbourne Eventually hulked and towed to Melbourne where the engines of the steamer Excelsior were installed.
In her new role she made a number of voyages to the pacific islands. Bought by Huddart Parker in Where she worked is unknown however In , she blown ashore in Port Phillip Bay and demolished the South Melbourne baths. Served admirably including being part of Russian campaign at Archangel. She operated on the Bass Strait service for the next twenty-seven years, mostly with a companion ship, ss Taroona, but on her own for four years during the Second World War.
Laid up in Melbourne in , and on February 18th broke moorings during a heavy gale and beached. Built for this concern as a cargo vessel, with compounded engine producing nhp.
Entered Port Phillip Bay, 1st May after a voyage of seventy six days, brigantine rigged. She was intended to work as a collier on the Melbourne - Newcastle intercolonial trade, although at a later she was fitted for passenger accomodation and placed on the Melbourne - Sydney run.
Later placed on the West Australian run upon the advent of the goldrushes of the 's. During the 's she was again converted into a collier on the east coast. Left Newcastle for Melbourne on 8 July with a cargo of coal and was last seen on the 9th of July, east of Wollongong. Her officers and crew numbered Steel hulled Paddle steamer, compound type oscillating engine of horsepower.
She originally had 3 funnels, and worked the Sydney - Newcastle passenger run with a reputaion for speediness. She proved rather expensive to operate and later had one funnel removed along with a boiler. She returned to her Newcastle - Sydney duties until withdrawn and hulked She was the last ocean going paddle steamer actively working at that time.
Triple expansion engine producing nhp. Designed to transport first class, second and third class passengers on the various Australian coastal services.
She saw most routes of the company, originating on the West Australian run until firmed as a regular Hobart - Sydney steamer. Steamship cargo only of triple expansion engine. Steel steamship built by Ardrossan Shipbuilding Co. Of twin triple expansion engines producing 1, nhp. Accomodated first, second and third class passengers for the trans-tasman run. Also frequented Australian coastal routes. As a passenger ship, serviced mostly the trans-tasman route but also employed on Australian coastal port to port runs.
Sold to Fernandez Bros and renamed Basilan. Scuttled at Cebu 10th April by the Japanese. Of her twin funnels, one housed machinery whilst the other contained refrigeration. She could carry up to passengers on the trans-tasman trade, occassionally working Australian port-to-port routes.
Acquisitioned for the Allied war effort and converted into a hospital ship. Survived unscathed Bombay harbour April 14th when a nearby ammunition ship exploded. Her wartime journeys accounted for over , knots and 13, passengers.
Postwar she was refitted for normal duties and travelled Sydney to Vancouver Her return saw planned resumption of trans-tasman duties however on the first postwar journey there she struck Barrets Reef, Wellington, survived but removed from service until In a last-minute reprieve from the scrapyard came from engineers tendering for the contract for construction of the Manapouri Power Station.
Between and the Wanganella was moored in Doubtful Sound to be used as a hostel for workers building the tailrace tunnel, and the Wilmot Pass access road. At this juncture she was utilised as a floating hostel for the workers on a hydro-electric scheme in southern New Zealand.
Steel hulled, single screw triple expansion engine. From then she was employed on the Trans-Tasman route. Sold October and registered in Singapore to unknown owners. Short career having steamed to England with cargo of wool. Steel single screw refrigerated cargo motorship built by Burntisland Shipbuilders. Burntisland for Huddart Parker Ltd. Sold renamed Ngan Chau. Powered by a 5 cylinder 2scsa oil engine by Atlas Diesel of Stockholm. Transferred to the Melbourne-Hobart run in Operated as an excursion steamer under Bay Steamers Ltd.
Served as a hospital ship in World War II. Compounded engine producing nhp. Designed as a collier and refitted to carry passengers for the Melbourne - Sydney trade. Steel steamship, built by Blyth Shipbuilding at Cowpen Quay. Single screw, powered by triple expansion engine. Service speed of 10 knots. Designed as a general cargo vessel for this concern. Served most of this company's ports of call.
Sold November to W R Carpenter who hulked her that year. As a passenger vessel carried in three classes on the Melbourne - Adelaide - Fremantle run. With twin diesels bhp she was capable of 16 knots. Commissioned as Armed Merchant Cruiser in January Recommissioned and converted as Landing Ship Infantry. As conversion restarted was again called upon for service in the Mediterranean eventually handed back to owners in Renamed Delfino in and Woolambi in After leaving Auckland the previous day, she struck two mines in the early hours of the morning within sight of the coast.
This caused significant damage and she began to sink. Boats got the majority of passengers to safety, however Twenty-six lives were lost, as drowned or killed by the explosion. From January until January underwent vast reconstruction to become a unit load container carrier as well as conversion to oil fuel capability by their own engineering division based in Sydney.
Gross tonnage increased to 5, June sold to Shin Shin Navigation Co. Panama and renamed Blue Jade. These owners later renamed themselves as the Blue Diamond Navigation Co. Steel hulled single screw steamship built by Furness Withy at Middleton. Triple expansion engine, 10 knots service speed.
Designed for the trans-tasman trade with spells of Australian port-to-port passenger services, including the run to West Australia in Twin quadruple expansion engines producing nhp. The largest vessel of the fleet at the time. After delivery she was chartered to the Union Line for their Vancouver service. Upon return resumed with this concern operating out of Fremantle.
She also carried Australian troops back to the Commonwealth. Resumed services Sydney - Western Australia in December Replaced by the Westralia in and serviced the trans-tasman trade up until the Wanganella arrived taking over that trade. Switched to the Sydney - Hobart trade where she gained popular notoriety until the outbreak of World War The first Japanese air-raids on Darwin 19 February made her a target and she was lost, having being bombed and strafed with incendiary bullets.
Serviced the Port of Melbourne in a familiar role for most of her career. Iron hulled single screw steamship of ' X 40'1" x 24'5". Returning to original owners, she was employed on the Melbourne - West Australian run during the 'goldrush' era early onwards and carried passengers bound for the goldfields.
Ship's registry transferred to Melbourne Length of charter unknown. In February the Australian National Line under took management. Built at the BHP Ltd. October transferred to Australian Shipping Board. March transferred to the Australian National Line.
5
stars based on
72
reviews